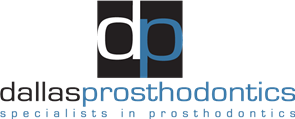 Prosthodontist:
A dentist with special training in making replacements for missing teeth or other structures of the oral cavity to restore the patient's appearance, comfort, and/or health. Prosthodontists are dental specialists in the restoration and replacement of teeth. After completing four years of dental school, prosthodontists receive three years of specialized training in an American Dental Association (ADA) accredited graduate education program. Training and experience provide prosthodontists with the special understanding of the dynamics of the smile, the preservation of a healthy mouth, and the creation of tooth replacements. Serving as the "architect" of a dental treatment plan. Prosthodontists collaborate with, specialists and other health professionals to develop solutions to your dental concerns. Patients are often referred to a Prosthodontist due to the complexity of the treatment required. Dr. Castellon a native of Nicaragua, obtained his dental degree at the University of Guadalajara, Mexico in 1996. He then completed a three-year Prosthodontic Certificate Program at the Louisiana State University School of Dentistry in July 2000. He subsequently completed a one-year Fellowship program in Aesthetic and Implant Dentistry at LSU. Immediately after graduation he became a part of the Department of Prosthodontics at Louisiana State University. He remained at the LSU School of Dentistry achieving the faculty level of Associate Professor with Tenure where he was Director of the Implant Clinic and Undergraduate Dental Implant Curriculum. In 2008 he retired and went into private practice in Metairie, Louisiana while continuing teaching at the Post-graduate level as a Gratis Associate Professor at the Department of Prosthodontics at LSU School of Dentistry. In the summer of 2010 he moved to Dallas and joined Dr. Rowan Buskin in practice. His main fields of interest are Prosthodontics, including Complete and Partial Dentures, Crown and Bridge, treatment of Cosmetic and Aesthetic problems via veneers, all-ceramic restorations and bleaching. Dr. Castellon uses multiple techniques to restore and rehabilitate dental implants to replace single and multiple teeth. Including immediate restoration of dental implants, teeth-in-a-day, etc He has also been consistently chosen by his peers as one of the Top Dentists in New Orleans in 2009 and 2010 as featured in
New Orleans Magazine
Top Dentists. Dr. Castellon holds memberships in several professional organizations including the American College of Prosthodontics, The Academy of Osseointegration, The American Dental Association, The Texas Dental Association, the North Texas Hispanic Dental Association, Hispanic Dental Association, and the Dallas County Dental Society. Learn More About Our Services:
More information about please go to
www.dallasprosthodontics.com
. Check out Dallas Prosthodontics' new listing
here
.