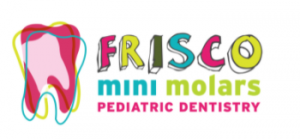 Dr. Laura Mitchell has a passion for creating healthy, beautiful smiles for kids of all ages. She is the owner and founder of Frisco Mini Molars Pediatric Dentistry, a fun, high-energy practice that children enjoy—a welcome change for parents with anxious kids in tow. "My goal is for all of my patients to have fun at the dentist," Dr. Mitchell says. "I treat my patients as I would want to be treated, and I strive to provide the highest quality dental care in the least stressful way possible for your child."
Dr. Mitchell, board certified in pediatric dentistry, is a recipient of the prestigious Richard C. Pugh Award, an honor for scoring in the top three percent of candidates nationwide on the written pediatric dental board exam.
Dr. Mitchell is co-chair of the Greater Dallas Pediatric Dental Society. Outside of her dental practice, Dr. Mitchell enjoys spending time with her husband Scott and their sons, Carter and Cash.
Education
B.S., Texas A&M University; D.D.S., Baylor College of Dentistry-TAMHSC; Residency, Chief Resident, Cincinnati Children's Hospital