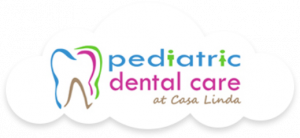 Dr. Marr earned her Doctor of Dental Surgery degree from Texas A&M College of Dentistry, holds a Pediatric Dental Certificate from Children's National Medical Center (Washington, D.C.), and completed a BS in Psychology from Texas A&M University. She founded Pediatric Dental Care at Casa Linda in 2013 as our board-certified pediatric dentist, practicing dentistry through a philosophy focused on educating patients and parents. She strives to create positive experiences for her patients so they will value oral health as they continue to grow up. Her patients love that she is patient and great with kids, and has a unique combination of firmness and compassion. Regarding her patients, Dr. Marr loves the honesty of children and that there is never a dull moment when working with them. She was a former attending faculty member at Texas A&M College of Dentistry and Children's Medical Center Pediatric Dental Department. She is also an active participant in charity work, volunteering her services with Free Sealant Day, is the recipient of Child Magazine "Mom Approved Pediatric Dentist" Award for 2013-2022, D Magazine Best Dentists 2018-2022, and is a member of the following organizations:
American Academy of Pediatric Dentistry
American Board of Pediatric Dentistry – Board Certified Diplomate
American Dental Association (ADA)
Dallas Asian Dental Society
Dallas County Dental Society (DCDS)
Greater Dallas Pediatric Dental Society
Texas Academy of Pediatric Dentistry
Texas Dental Association (TDA)
Outside of work, Dr. Marr spends quality time with her husband, Peter, and their children, Olivia and Deacon. She also enjoys running, biking, reading, and considers herself a bit of a foodie.