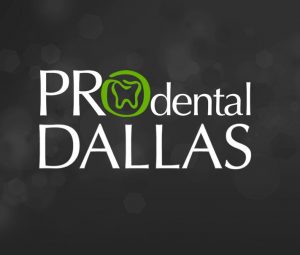 Dr. Roe is a highly experienced prosthodontist that provides personalized treatment plans to his patients at ProDental Dallas. Nothing is more important to him than your smile. He and his staff are committed to making sure that you like what you see in the mirror. After all, it's not just a reflection of you—it's also a reflection on us!
Our mission is simple—to make you healthy and happy. However, to achieve that goal, there are a number of options and variables that can be confusing. This is where Dr. Roe's years of experience as a prosthodontist can help you choose the options that best suit you and your budget.
Dr. Jason Roe has performed cosmetic dentistry and provided tooth replacement options for countless patients, not only in the Dallas area, but all over the US and from around the world. Rest assured that your smile is in the very best hands.
Dr. Roe attended Baylor College of Dentistry in early 2000's and followed with several noteworthy years in the military. During his time in the U.S. Army, Dr. Roe provided care to active duty soldiers and family members, both stateside and in Afghanistan. He was hand-selected by the commanding general of the Special Forces to accompany them on their tour and provide dental services to Special Forces soldiers during their deployment.
While serving stateside, Dr. Roe completed a Prosthodontic Residency and went on to challenge the American Board of Prosthodontics becoming a Board Certified Prosthodontist.
Dr. Jason Roe is a lifelong learner and a true educator. For several years he served as Chief Prosthodontic Mentor for Fort Bragg's comprehensive dental residency. During that time, he was named mentor of the year. In addition, he has guest lectured on implant and full mouth restorations at Harvard as well as other lectures at multiple dental speciality residences across the United States.
Dr. Roe and his staff provide individualized, high-quality dental care to those that live in Plano, North Dallas, and surrounding communities.  Our office is as unique as each of our patients. When you visit, you won't find a cookie-cutter office. There is very little wait to see Dr. Roe. After being taken to a treatment room, Dr. Roe will visit with you for a lengthy time to learn your dental history, goals, and objectives. We want to make sure that we approach your dental treatment as a team and work together to give you the smile you've always dreamed of.
If you are ready to improve the quality of your life and regain your confidence, call us today and let us answer any questions you may have. To further answer your questions, our team can schedule you for an exam and consultation with Dr. Roe. We'd be happy to walk you through the many possibilities available to give you a smile you'll be proud to share.
Services provided in our office:
Cosmetic Dentistry

Tooth Colored Fillings

Dental Implants

Veneers

Crowns

Implant Crowns

Bridges

Full Mouth Dentures

Removable, Retentive Implant Dentures

Fixed Dentures (Hybrid Prostheses)

Partial Dentures

Claspless (no metal showing) Partial Dentures

Snoring Appliances

Routine Cleanings

Teeth Whitening