This location has closed.
Awards
From the Owner (Sponsored)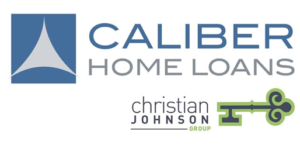 Christian Johnson is the Branch Manager of the Park Cities and Kessler Park locations for Caliber Home Loans. He has over two decades of mortgage experience, listening to customers' needs and determining the right path for mortgage success. Christian's attention to detail, proven systems, and tenacity in today's home financing world reveal why he has been chosen as one of the Best Mortgage Professionals in Dallas every year for 8 years running. Christian cultivates and builds strong, long-lasting relationships with his buyers through their listing and selling agents. He continually fosters these relationships through strong service levels and affinity relationships. In an age of great technology, Christian is still committed to providing high touch personal service for both the client and the referral partner. The exceptional service from Christian continues long after the initial purchase of the home. Christian Johnson is a graduate of the University of North Texas and has lived in the Dallas area for over 20 years. He has been a State and National Top Producer for many years and continues to be one of Caliber Home Loans' Top Performers nationwide.
Let this business know you found them on D Magazine's Online Directories.