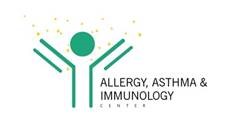 Welcome to Allergy, Asthma & Immunology Center  with Srividya Sridhara MD. We strive to provide compassionate care to you and your loved ones. We strongly believe that each individual is unique and needs personalized care and attention.
Dr. Srividya Sridhara is certified by American Board Allergy and Immunology and American Board of Internal Medicine. She earned her medical degree in India and completed her residency in Internal Medicine at the University of Oklahoma, College of Medicine. She went on to complete her fellowship in Allergy and Immunology at the Mayo Clinic, Rochester, MN.
Dr. Sridhara did extensive research on Food allergies, Eosinophilic Esophagitis, Mastocytosis, Asthma, Chronic Sinusitis to name a few which fetched her multiple publications and presentations at national and international conferences. She always cherishes her experience at Mayo Clinic working with patients with a wide range of diseases. All along her medical career, she has served patients of all ages with utmost sincerity and has gone that extra mile to deliver the compassionate care.
We aim to provide relief for adults and children with the following concerns:
Strong allergies
Early childhood allergies
Allergic reactions
Indoor( (animal dander, dust mites, molds) and Outdoor (Pollen) Allergies
Food Allergies and related concerns including food intolerance and pollen food syndrome
Eosinophilic esophagitis
Allergy shots
Medication Allergies and related syndromes
Stinging insect and Fire ant Venom Allergies
Anaphylaxis
Asthma/Allergy asthma
Chronic cough
Eczema (Atopic dermatitis)
Other skin conditions like Contact dermatitis
Hives
Angioedema
Sinusitis, acute and chronic
Other chronic or recurrent infections
Concerns for Immunodeficiency (Immune system evaluation)
Other rare diseases involving Allergy/Immune cells (like Mastocytosis, eosinophilic syndromes etc.), and related issues.
Married and a mother of two young children, she thoroughly enjoys her time with her family.  She also loves traveling and Kuchipudi, an Indian classical dance form.
Thank you for choosing us for your health care, and your asthma, allergy & immunology needs.
Our doctor's office is in Plano, and we also have a Murphy location.
Allergy, Asthma and Immunology Center can be reached during normal office hours by phone. Contact us today!