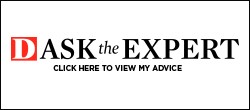 Key-Whitman Eye Center has been serving the North Texas area for more than 50 years, and Dr. Jeffrey Whitman is honored to be listed as D Magazine's Best Doctors in Dallas in the category of ophthalmology and LASIK for the 19th year in a row.
Under the direction of Dr. Whitman, the Key-Whitman team of highly experienced doctors performs a full range of progressive ophthalmic services in four convenient locations. Each surgeon is board certified by the American Board of Ophthalmology, and each doctor performing LASIK and cataract surgery is additionally board certified by the American Board of Eye Surgeons. Dr. Whitman is a recipient of the American Medical Association Physician's Recognition Award and is a past president of the American College of Eye Surgeons and the Dallas Academy of Ophthalmology.
He is one of the most experienced cataract and refractive surgeons in North Texas. His team is among the few in the area specializing in laser assisted cataract surgery and the use of high-tech lenses such as The Light Adjustable Lens, Synergy, Symfony and Vivity.  These intraocular implants are designed to give a wider range of vision, including far, intermediate or close-up vision.
Dr. Whitman was one of the first surgeons in Texas to be trained in LASIK eye surgery for nearsightedness, farsightedness, and astigmatism, and the Key-Whitman team continues to provide improved distance vision for their patients wanting to reduce their dependence on glasses and contacts. Dr. Whitman also performs the Visian Implantable Contact Lens for patients who cannot undergo LASIK surgery due to severe nearsightedness or insufficient cornea thickness.
Additional services include comprehensive eye exams, management of glaucoma and corneal disease, diabetic eye care, and reconstructive and cosmetic eyelid surgery.