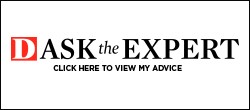 At an early age, Jean Louis Benae was destined to become a neurosurgeon.  He was fascinated with the complexities of the brain and the integral role it played in the human experience. Dr. Benae is passionate about what he does. He works tirelessly to understand the root cause and believes this is the key to developing the best plan of action.
Dr. Benae, who speaks fluent French, moved to Paris, France from his native Cameroon, Africa as a teen to pursue his dream of being a neurosurgeon. In Paris, everything he read about neuroscience came from english speaking countries.  So, at the age of 20, he decided to "go to the source," moved to California and enrolled at the University of California, Los Angeles (UCLA).  At UCLA, he earned his undergraduate degree in Physiological Sciences and his Doctorate in Medicine from the David Geffen UCLA School of Medicine.  After a fellowship in neurotrauma research at the UCLA Brain Injury Research Center, a residency in Wisconsin, and working as a neurosurgeon in Mississippi, Dr. Benae realized he wanted to branch out on his own and start his own practice. He looked to Texas, where he already had friends and family, and made his move in the summer of 2014.
He has quickly earned the respect of the Dallas community and his fellow physician peers.  He has been recognized as one of D Magazine's "Best Docs", in addition to being voted by LIVING Magazine as the best neurosurgeon and spine surgeon in McKinney and Allen.
At North Texas Brain & Spine Specialists, Dr. Benae treats an array of conditions from neck and back pain to brain & spine tumor resections. He utilizes his extensive training in minimally invasive spine surgery and neurosurgery to work tirelessly to get to the bottom of why his patients are in pain.  He understands that pain can come from many different sources and he digs deep to uncover the source of the pain.  Educating his patients during their course of treatment is an integral part of his practice.  He strives to minimize fear by educating his patients about why they are in pain, what various treatment modalities(chiropractic care, pain management, physical therapy, etc.) are available to them, and why one might be prescribed over another.  He takes whatever time is needed to listen to his patients and provide them with very thorough care.
Dr. Benae, who considers himself more of a healer than a surgeon, thinks of his patients as family. He utilizes cutting-edge techniques and procedures to treat patients with complex brain and spine pathology. He does what he does because he has the resources, education, and tools to help others. He often coordinates medical missions to underserved areas, such as the developing nations in Latin America and Africa, to offer help, equipment, and share his knowledge.
Dr. Benae is a member of various national and international neurosurgical societies including the Congress of Neurological Surgeons, American Association of Neurological Surgeons, North American Spine Society and others.