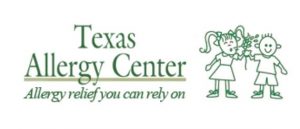 You may have allergies and not know it. Allergies and related diseases can often hide behind ordinary symptoms like fatigue, chronic cough, or frequent headaches. Allergies can even be the cause of infections such as a recurrent sinusitis and bronchitis. With correct evaluation, you can get the treatment you need to relieve your symptoms.
Dr. Jane Lee, M.D., is highly experienced in evaluating and treating children and adults with a wide range of conditions. She frequently sees patients with such conditions as indoor and outdoor allergies, asthma, urticaria (hives), sinus headaches, atopic dermatitis (eczema), insect allergy, drug and latex allergy, immunodeficiencies, and recurrent infections and food allergy.
Diagnostic and treatment procedures offered include allergy skin testing (pollens, insects, drugs, foods), immunotherapy and RUSH immunotherapy, testing, pulmonary function testing, and aspirin/drug desensitization. Follow-up treatment and monitoring is complete and thorough.
Dr. Lee was named one of the Best Doctors in Dallas in D Magazine for multiple years. She is also a respected researcher and a frequent lecturer on asthma, allergies, and immune disorders. Local media frequently call on her expertise.
Dr. Lee is the mother of two children and active with her husband in supporting a number of Dallas charities, including the Dallas Arts District, as well as the Spire Realty Group Children and the Arts Foundation, an organization that introduces underprivileged children to the arts. Dr. Lee is involved in helping local refugee youths at Vickery Meadow. There she has set up an after school tutoring program for middle and high school students. Dr. Lee also started the charity Harmony which is a scholarship that helps to fund college tuition for under privilege refugee students.
Diplomate: American Board of Allergy and Immunology and Internal Medicine
M.D.: University of California, Los Angeles
B.A.: Biochemistry, University of California, San Diego
Residency: Internal Medicine, UCLA/St. Mary's Medical Center
Fellowship: Allergy & Immunology, Harbor-UCLA Medical Center
Member: American Medial Association; Texas Medical Association; Dallas County Medical Society; American College of Allergy, Asthma and Immunology; American Academy of Allergy, Asthma and Immunology