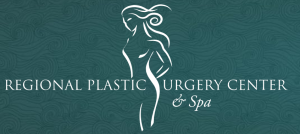 Dr. Denton Watumull is a board certified plastic surgeon who has been chosen fifteen times as one of the best plastic surgeons in Dallas by D Magazine. He was chosen two times as one of the best plastic surgeons in Collin County in D Magazine as well. For 11 years, Texas Monthly magazine has voted him one of the best plastic surgeons in Texas. For six consecutive years, 2014 through 2019, Top10MD.com chose Dr. Watumull as one of the Top 10 Plastic and Cosmetic Surgeons in Dallas for excellence in patient satisfaction and experience after an extensive credentialing process. Dr. Watumull has been elected President of the Dallas Society of Plastic Surgeons, 2019 through 2021.
Dr. Denton Watumull is the founding physician of Regional Plastic Surgery Center. Dr Watumull has held multiple positions of leadership in the medical community, including Chief of Staff and Chief of Surgery at local hospitals. He is renowned as an exceptionally gifted breast augmentation, breast lift, tummy tuck and facial plastic surgery specialist including rhinoplasty and face lift.
Dr. Watumull was born and raised in Honolulu, Hawaii and graduated with academic honors from Punahou High School as an All-American athlete in water polo. He graduated from Claremont McKenna College Magna Cum Laude and received the award for the top science student of the college. He graduated from University of Hawaii Medical School as member of the prestigious Alpha Omega Alpha academic honor society. His entire residency was at the top ranked University of Texas Southwestern Medical Center. He completed training programs in General/Trauma surgery, Plastic Surgery and Hand/Microvascular surgery (his residency was 9 years after medical school!).
His research projects earned him the Robert Cronin award for the best research paper by a plastic surgery resident in Texas. In addition, since being in private practice he was the co-recipient of the Emanuel B. Kaplan national award for an anatomical research project.
Dr. Denton Watumull is one of the best cosmetic surgeons in the Dallas, Texas, area. Regional Plastic Surgery Center is your choice for plastic surgery excellence. Contact our cosmetic surgery practice today.