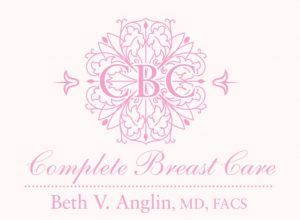 Beth Anglin, M.D., F.A.C.S. has been in practice since 1998.
Undergraduate Studies – Baylor University
Medical School – University of Southwestern in Dallas
Residency -St. Paul Medical Center and UTSW Dallas
Since moving to Plano in 2006, Dr. Beth Anglin has been dedicated to the service of women and men with breast issues.  When there was a need for support for those with hereditary breast and ovarian cancer, she began the first support group in Texas that joined with FORCE, an international organization for those with gene mutations.  In 2008 Dr. Anglin also began the metroplex wide, free patient conference, joining with Medical City Healthcare, UT Southwestern, Baylor and THR, to truly serve all who needed information and support for hereditary breast and ovarian cancer.  This conference still meets yearly, every September/October, and maintains ''bipartisan'' even in times of separation base on hospital allegiance.
Dr. Anglin led the NAPBC certification at Medical City Plano.  The NAPBC is a certifying organization the makes sure national guidelines in the diagnosis and treatment are maintained at hospitals.  This was the first in the HCA North Texas Division.  Medical City Plano has maintained certification with recertification twice under her leadership.
Dr Anglin has also been instrumental in bringing innovation to Plano.  Breast surgery at Medical City Plano is now Wire Free thanks to the women who were part of the initial Savi Scout study enrolling more patients than any other site in the country.  Dr Anglin Contributed many patients to a study of Margin Probe to reduce second operations for involved margins in breast conservation.  She brought intraoperative radiation to the area which allows a single dose of radiation in carefully selected patients.  She was also part of a study for Cryoablation in the treatment of breast cancer.
Complete Breast Care has supported several non-profit Cancer organizations:
Teams for Relay for Life
Teams for Komen North Texas and Komen Dallas
Teams for Wheel to Survive for Ovarian cancer
Speaker for multiple local breast cancer support meetings and moderator for the annual Facing Our Risk Conference in Florida.
During time off Dr Anglin enjoys her sons, Collin and Luke, Pittsburgh Steeler football, vegan cooking, gardening and Zumba.