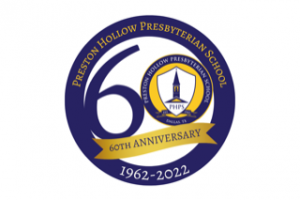 Preston Hollow Presbyterian School
60 years of individualized instruction for students who learn differently
Celebrating its 60th Anniversary this school year, Preston Hollow Presbyterian School continues its tradition of educating bright children with mild to moderate learning differences in grades K-6th. The types of learning differences served by our school include reading disorder (dyslexia), auditory processing disorder, oral language disorder, written language disorder, and mathematical disability.
PHPS is small by design in order to provide an individualized, research-based, multi-sensory program to remediate academic weaknesses. Our program is intended to engage learners while challenging them to excel. Students are divided into smaller skill-based groups for core academic subjects and prescriptive remediation. Our goal is to return students to the mainstream of education as soon as possible equipped with the necessary tools to be a happy, successful student.