This location has closed.
From the Agent (Sponsored)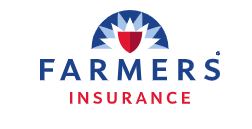 Raised in New Orleans, moved to Texas for college at Rice University, Paul Arceneaux has always strived for excellence in all his endeavors. In high school, he set the indoor state meet Mile record for Louisiana; a mark that stood for 30 years. He remains the most successful track coach in Vanderbilt University history; leading his teams to five top 25 finishes in eight years. Afterwards, Paul embarked on a career in the independent school world where his care and concern for families and their children became the theme for his career protecting the assets of his clients. Call 972.404.0303 today for a quote.
Let this business know you found them on D Magazine's Online Directories.