This location has closed.
Awards
Best Insurance Agents

( 2020 )
Profile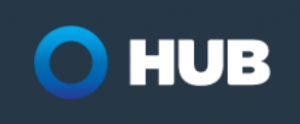 As a Private Client Advisor with HUB International, one of the world's largest independent insurance brokers, Charles Polansky prides himself in finding the RIGHT private risk management solutions for his clients. Polansky believes personal insurance is not a commodity and inadequate coverage at the wrong time can be devastating to a family's financial future. "Cheap can be expensive," explains Polansky, who has built a strong network of liked-minded professionals in the real estate and financial advisory sectors since joining HUB in 2013. "Sure, you might be able to save a few bucks on the front end with the 'cheapest deal.' Many times, though, you will wind up paying dearly when you have a serious claim situation like we had with the North Dallas tornado in October, 2019.' Polansky has worked with clients of all shapes and sizes at HUB but his primary expertise comes from working with high net worth and mass-affluent individuals or families who have sophisticated insurance needs. 
*** Amid ongoing concerns about COVID -19, the health and well-being of our employees, clients and communities are our top priorities. HUB Texas employees are working remotely and are available by email and phone.  Please use the following link to access many resources that may be of help to your business and'or family: Coronavirus Resource Center. The site is updated daily so please check back frequently.***
Let this business know you found them on D Magazine's Online Directories.