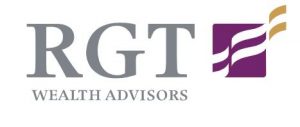 Few things are more important than the confidence and the freedom to live life your way. For more than 35 years, the foundation of RGT Wealth Advisor's client relationships has been a personal approach to wealth management. Advisors listen to clients' hopes and dreams. Fee-only and independent, they take a holistic, multi-dimensional approach to wealth management.
In addition to providing investment management services, RGT works collaboratively with their clients' other professional advisors, including tax planning, estate planning, and insurance planning. Their thoughtful approach is designed to simplify the complex details of managing your wealth so you can enjoy your success. RGT develops a tailored plan to help you live comfortably today while supporting your legacy for the future. RGT's 80-person team remains committed to providing expert advice and outstanding service based on the same core values that have guided the firm for more than 35 years.
Cassie serves as a Senior Director on the Financial Planning Team. She received her Bachelor of Business Administration in Finance with a Real Estate emphasis and Master of Science in Personal Financial Planning from Texas Tech University. She is a CERTIFIED FINANCIAL PLANNER professional.