This location has closed.
Category:
Awards
From the Sponsor (Sponsored)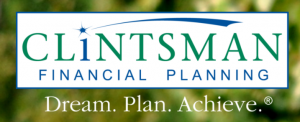 With over 90 years of combined experience, the Certified Financial Planners at Clintsman Financial Planning have proficiency not just with investments, but also with the related areas of tax planning, retirement planning, education funding, insurance, and estate planning. Because these areas are often interrelated, this comprehensive financial planning approach is critical in creating a more holistic solution including an actual written financial plan that we can help execute as well as provide accountability. We proudly serve our clients in a faith-based environment with compassion and understanding for their lives and financial circumstances. We are also the largest Fee Only (no commissions) firm in NE Tarrant county and we honor the Fiduciary Oath, which means the client's interests always come first. Call us for a no-obligation, complimentary, Get-Acquainted meeting today!
Let this business know you found them on D Magazine's Online Directories.