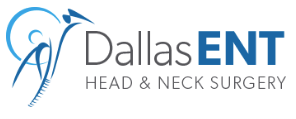 Dr. Rajiv Pandit has more than 20 years of experience in the medical and surgical treatment of ear, nose, and throat disorders. Throughout his medical training, Dr. Pandit was actively involved with innovative research in the fields of sinus surgery. He has been one of the earliest adopters of the newest technologies in the field of otolaryngology, including being one of the first to perform in-office balloon sinus surgery, pillar palatal implants, complex sinus procedures using a stealth navigation system and stent implants, and robotic surgery. At Dallas ENT, Dr. Pandit can't stress enough how important it his to him and his team to have a personal relationship with all of his patients. Meeting each and every patient, hearing their concern and working together to find a solution. He accents a healthy and holistic approach with innovative clinical treatment to provide quality patient care. Dr. Pandit is married with two children. He enjoys music, travel, scuba diving, photography, and spending time with his family.
Specific Specialties
Board Certification‍
American Board of Otolaryngology - Head and Neck Surgery
Professional Training‍
Loyola University Medical Center, Department of Otolaryngology, Head and Neck Surgery
Chicago, Illinois
Medical Education‍
Rush Medical College
Chicago, Illinois
Testimonials 
"I found Dallas ENT through my research and read various testimonials. I came here to take care of my allergies because I've had sinus surgery before and thought that was not working. When I came here, I realized that my experience here was very different and I ended up having revision surgery. The team here is very engaging and easy to put your trust in. Now, I am legitimately breathing through my nose and my daily tasks are no longer chores or make me feel tired. For me, I'm drawn to Dr. Pandit because he was actually genuinely interested in helping me. He takes pride in his work."
C.C.
"I came to see Dr. Pandit through a family friend recommendation. The staff at Dallas ENT is incredible, very organized and on point. You can call and they all know the answer, it's on their fingertips. The staff isn't just on top of clinical questions but also on insurance and administrative issues. The billing team was amazing, they kept me up to date on the entire authorization process and every single update to make sure I was taken care of financially. Dr. Pandit is very thorough and made sure that I understood the process and procedure. He recommended allergy testing and the balloon sinuplasty. Who knew I was allergic to so many things? Now, I have a very comprehensive treatment plan to take care of my sinuses and allergy issues. I constantly check pollen.com now."
S.S.
"I used to be a runner but with my nasal/sinus issues, I barely could run anymore. I used to get infections almost every other month. I went to nursing school and knew I had to take this problem taken care of. I went to see another ENT but didn't have a good experience. Then, I was told about Dr. Pandit and my experience was so different. At Dallas ENT, they value educating you, everyone is very sincere and caring but most important, I felt very safe"
R.M.
Like us on Facebook! Contact us today!