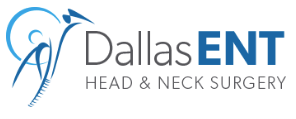 Dr. Rajiv Pandit has more than 20 years of experience and throughout his medical training and has been actively involved with cutting- edge research in the fields of sinus surgery and cancer. Dr. Pandit has been one of the earliest adopters of the newest technologies in the field of otolaryngology, including one of the first to perform in-office balloon sinus surgery, pillar palatal implants, complex sinus procedures using a stealth navigation system and stent implants, and robotic surgery.
Rajiv Pandit, M.D. and the staff at Dallas ENT Head & Neck Surgery Center specializes in the medical and surgical treatment of pediatric and adult ear, nose, and throat disorders, including allergies, sleep apnea and snoring, voice disorders, endoscopic sinus surgery, and head and neck surgery. He accents a healthy and holistic approach with innovative clinical treatment to provide quality patient care.
Dr. Pandit serves as Clinical Instructor in the Dept. of Surgery and as Section Chief of Otolaryngology at Methodist Dallas Medical Center. He is the founding president of the medical staff at Methodist Hospital for Surgery, and the former president of the Dallas Academy of Otolaryngology. He is proud to have been voted by his peers featured as one of D Magazine's "Best Doctors in Dallas" (2019, 2018, 2017, 2016, 2015, 2014) the past 6 consecutive years!
Dr. Pandit has authored numerous scientific articles and presented before many medical conferences. He appeared on NBC News nationally to discuss laser procedures for nasal congestion associated with allergies. See Dr. Pandits videos in the media here.
Dr. Pandit completed his residency program in General Surgery at Loyola University Medical Center in Maywood, Illinois. Dr. Pandit established his practice in Dallas in 2001 at Methodist Dallas Medical Center. Click to learn more about our services below:
· General Otolaryngology (Ear, Nose and Throat): Board Certified
[LEARN MORE ABOUT HOW DR. PANDIT HELPED ROGER DALTREY HERE]
Like us on Facebook! Follow us on Twitter! Contact us today!
Dr. Pandit is married and the father of two children. He enjoys music, travel, scuba diving, hiking, photography, and spending time with his family here in Texas.
As an avid scuba diver, listen to Dr. Pandit talks about the joys of scuba adventures and how symptoms of the head and ears should be treated effectively in order to maintain quality of life for activities where changes in air pressure most often occur.
Click here to see more videos with Dr. Pandit.
Click here to see all insurances accepted including Aetna, Humana, United Healthcare, BCBS PPO, PHCS 2, and more.