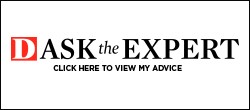 For more than 20 years, Dr. Putman has been at the forefront of providing the newest and most advanced treatment for his patients with infertility issues. "I, along with my dedicated team, am totally committed to my patients," Dr. Putman says. Patients consistently comment on two unique aspects of Dr. Putman's office—a personalized and aggressive plan with impeccable attention to detail and a warm, caring atmosphere. Dr. Putman is the founder and Medical Director of the Fertility Center of Dallas, a state-of-the-art in-vitro fertilization facility, utilizing the latest technology and scientific innovation.
Throughout his career, Dr. Putman's IVF success rates are consistently among the highest in the nation, successfully treating patients nationally and internationally (Europe, Asia, South America, and Africa). Dr. Putman specializes in all aspects of infertility disorders, including in-vitro fertilization, fertility preservation for male and female, artificial insemination, third party reproduction using donor eggs, donor sperm or donor embryos, genetic screening, recurrent pregnancy loss, and minimally-invasive surgery. Well-known in the Dallas community, Dr. Putman is an expert resource to television and radio news and is a frequent lecturer on reproductive medicine therapies to both medical and patient groups. He has authored papers in medical journals, written editorials, produced medical teaching videos and is active in teaching resident physicians reproductive medicine. Dr. Putman is a Clinical Associate Professor in the Department of Obstetrics and Gynecology with Texas A&M Health Science Center College of Medicine and University of Texas, Southwestern Medical Center. Dr. Putman has medical appointments at Baylor University Medical Center, Dallas and Baylor Surgicare.
Dr. Putman has been named one of the Top Doctors in America, numerous times as a Super Doctor in Texas Monthly, recipient of the Patient's Choice Award, recipient of the Rockwall/Rowlett Readers' Choice Award, and selected by his peers as Best Doctor in Dallas in D Magazine from 2001 - 2022.
Dr. Putman is a D Magazine Medical Expert on the topic of In Vitro Fertilization.
Learn more about the services we offer by selecting from below:
Treatments:
In Vitro Fertilization
Inter Uterine Insemination (IUI)
Intracytoplasmic Sperm Injection (ICSI)
Egg Freezing, Sperm Freezing for Fertility Preservation
Genetic Screening PGS/PGD
Diagnostic Tests:
Endocrine Studies
Follicle Growth Series
Ovulation Stimulation
Semen Analysis
Hormonal Therapy
Post-Coital Test
Intrauterine Insemination
Hysterosalpingogram
Male Factor Therapy
Endometrial Biopsy
Sonohysterogram
Immunological Tests
Immunobead Binding
Genetic Tests
Reproductive Surgery:
Operative Laparoscopy
Fallopian Tube Surgery
Operative Hysteroscopy
Diagnostic Laparoscopy
Diagnostic Hysteroscopy
Uterine Surgery
Most Insurances Accepted.
For more information call 214-823-2692, or visit www.fertilitycenterofdallas.com.