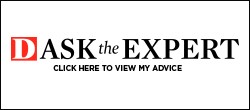 With Dr. Sam Chantilis, Dr. Karen Lee opened Dallas Fertility Center, a state-of-the-art in-vitro fertilization (IVF) facility, in July 2010. Located next to the medical offices of Dallas Fertility Associates, Dallas Fertility Center was created to bring the latest IVF treatments and procedures in healthcare to the Dallas-Fort Worth community.
Dr. Lee is the author or co-author of several innovative infertility studies that were published in major peer-reviewed journals. She holds professional membership with the American College of Obstetrics and Gynecology, the American Society for Reproductive Medicine, the Dallas Area Reproductive Endocrinologists and the Dallas County Medical Society.
Dr. Karen Lee is a D Magazine Medical Expert in the specialty of Donor Reproduction.
Dr. Lee specializes in the following advanced reproductive services:
Fertility Testing:
Ovarian Reserve Testing
Premature Ovarian Failure Testing
Semen Analysis for Male Infertility
Hysterosalpingogram and Saline Sonography
Genetic Screening for Inheritable Diseases
Fertility Treatments for:
Polycystic Ovarian Syndrome, PCOS
Blocked Fallopian Tubes
Uterine Abnormalities
Endometriosis
Male Factor Infertility
Pelvic Adhesions
Unexplained Infertility
Recurrent Miscarriage
Secondary Infertility
Surgical Fertility Treatments:
Minimally Invasive Laparoscopic Fertility Surgery
Reversal of Tubal Ligation
Correction of Uterine and Tubal Abnormalities
Operative and Diagnostic Hysteroscopy
Operative and Diagnostic Laparoscopy
Advanced Reproductive and IVF Services:
Ovarian Stimulation with Fertility Medication
IVF, In Vitro Fertilization
IUI, Intrauterine Insemination
Pre-implantation Genetic Diagnosis
Pre implantation Genetic Selection
Intra Cytoplasmic Sperm Injection, ICSI
Assisted Hatching
Egg Donation Cycles
Donor Sperm IUI and IVF
Gestational Carriers (Surrogate Cycles)
Frozen Embryo Transfers
Fertility Preservation Eggs, Sperm and Embryos
Elective Egg Freezing