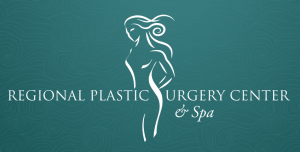 Dedicated. Detail-oriented. Person-centered. Natural results. Fun personality. These are just some of the words patients use to describe Dr. Chase Derrick. Dr. Derrick's goal is to individualize your treatment based on your unique assessment and desires, make sure that every patient feels understood, has every question answered, and is comfortable and confident in their surgery journey.
Dr. Derrick is board-certified in plastic and reconstructive surgery and has extensive training. He attended an elite residency where cosmetic surgery was the forefront, and his results demonstrate this expertise. In fact, patients fly in from all over the country for his exquisite, award-winning results. 
Dr. Derrick specializes in performing mommy makeovers; all aspects of breast surgery (breast augmentation, breast lift, breast reduction, and revision breast surgery); abdominoplasties (tummy tuck); face lifts; liposuction; and body contouring procedures after weight loss or bariatric surgery. 
"I practice a collaborative approach with each and every patient. I am a member of your team assisting you in achieving the results you desire." -Dr. D
If you would like to schedule a consultation with Dr. Derrick, please contact Regional Plastic Surgery Center to make an appointment.