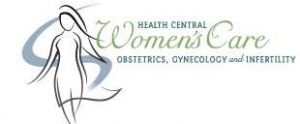 A caring–and often humorous–bedside manner is just one of the many reasons women from throughout the Dallas area call Dr. A. Jay Staub their physician and turn to him for their personal health. Since 1983, Dr. Staub has been providing premier obstetrics and gynecologic care at Health Central Women's Care at the Margot Perot Center at Presbyterian Hospital of Dallas. "My goal is to make each visit as pleasant as possible for my patients, injecting humor when I can but being serious when I need to be," Dr. Staub says. "I think in this specialty, bedside manner and genuine care and concern for patients are key." He definitely succeeds in this endeavor. Says one satisfied patient, "I've been going to Dr. Staub for 28 years, and he has always been professional, respectful, helpful, and trustworthy."
Dr. Jay Staub, M.D., FACOG, is board certified and a Fellow of the American College of Obstetrics and Gynecology, offers infertility treatment, routine and high-risk obstetrics care, as well as the latest minimally invasive gynecological procedures, such as laparoscopic hysterectomy, in-office endometrial ablation, and MonaLisa Touch. Named a Best Doctor in Dallas 9 times in D Magazine and a Super Doctor® in Texas Monthly, Dr. Staub serves as a clinical professor at UT Southwestern Medical School.
Dr. Staub was selected as one of "The Best Doctors in Dallas'' by D Magazine in 2004-2009, 2013, 2014, and 2016 as well as a "Texas Super Doctor'' by Texas Monthly in 2004, 2005,  and 2011-19. He was also picked by his patients to be a "Mom-Approved Doc" by Dallas Child in 2012-2016. In addition, Dr. Staub was elected by his peers for inclusion in Best Doctors in America® from 2009 to 2010. He and his wife, Lynn are the proud parents of four children. He enjoys golfing, snow skiing and other outdoor activities during his leisure time.
Follow us on:
Health Central's two offices are in Dallas on Walnut Hill Ln, and in Frisco; we also serve neighboring Plano, the Park Cities, Addison, Richardson, and Garland as well. Call to partner with Health Central for your complete obstetrics, fertility and gynecology care, now and over a lifetime.