This location has closed.
Specialties:
From the Dentist (Sponsored)

Dr. Tim Nguyen, specializes in general, restorative and cosmetic dentistry for patients in Plano, TX and the entire North Dallas community. Dr. Nguyen is partnered with Dr. Bosher at Parker West Dental Associates to serve the greater North Dallas and Plano areas. After completing dental school and a residency program, Dr. Nguyen took advanced training on the latest technology and treatments associated with restorative and cosmetic dentistry. Dr. Nguyen has a special interest in family, cosmetic, and restorative dentistry using advanced technology. Dr. Nguyen has a passion for continuing education. The abiding mission of Dr. Tim Nguyen & Dr. Ron Bosher is to provide patients with excellence in care and to partner with experienced professionals who share their unwavering high standards in patient care.  Dr. Nguyen has spent a lot of time training with the advanced dental equipment, so he is able to perform laser cavity detection during dental exams, create convenient one-day crowns, and Cadent iTero for better dental restorations. Some of Dr. Nguyen's specialties include:
COSMETIC DENTISTRY 
IMPLANT DENTISTRY 
RESTORATIVE DENTISTRY
ADVANCED TECHNOLOGY
SEDATION DENTISTRY 
DENTAL HEALTH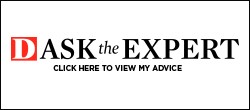 Let this dentist know you found them on D Magazine's Online Directories.