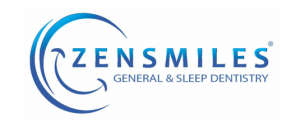 Dr. Mohit Sharda
 is the owner and founder of 
Zensmiles, the only Cosmetic Dentistry practice in the State of Texas
 that has a Cosmetic Dentist Anesthesiologist on staff who is Residency trained in Anesthesiology from a 3-year medical track program. Dr. Sharda has established himself as one of the 
Top-Rated  Cosmetic Dentists'  in the country
 and is the beloved and trusted Dentist of thousands of patients and counting from all over the country and overseas. ​ With more than 14 years in Dentistry, the care that Dr. Sharda
provides is unique, as he is trained both in 
Dentistry and Anesthesiology.
 Dr. Sharda first received his dental degree from the 
University of Minnesota i
n Minneapolis, he then joined a successful private practice specializing in cosmetic dentistry and Implants in Washington state before advancing his education in Anesthesiology from the 
Stony Brook University Hospital
 at Stony Brook, New York. Dr. Sharda's background and extensive experience in comprehensive dentistry with special interest in 
Dental Implants
 and 
Cosmetic Dentistry
along with ability to provide all levels of sedation allows him to offer a comprehensive range of highly advanced treatment options to his patients all in one convenient location, saving patients time, money and hassle of scheduling between multiple dental providers in order to get there dental treatment completed in a timely manner. Dr. Sharda's approach that has been beautifying smiles all over the country for years is a holistic one. Dr. Sharda not only looks at the health and attractiveness of your teeth, but additionally examines how your smile fits into the bigger picture. His Dento-Facial approach to dentistry serves to marry the form and function of the face to the shape, size and color of the teeth. Dr. Sharda believes life is better with a 
great smile and healthy teeth
. He also knows there are too many people who are living below their potential because they are embarrassed about their smile and do not want to be social. They are not really enjoying their lives because they are in pain and are afraid of going to see the dentist. It doesn't  have to be that way! His
 goal
 is to give their lives back. He does this by providing a
safe, pain-free experience 
that alleviates their stress and allows them to smile again. This is his mission and 
HIS PASSION.