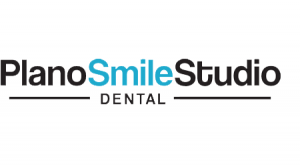 Patient Centered Care
Dr. John M. Hucklebridge states, "my goal is to restore self confidence and improve patients' health, energy, and appearance by providing them with the most personalized and cutting-edge dental care experience."
As one of the most sought-after cosmetic dentists in Dallas and Plano, Dr. John M. Hucklebridge helps patients achieve confident, glamorous smiles through a protocol of predictable, technologically advanced procedures. Dr. John M. Hucklebridge is renowned as a talented porcelain veneers, teeth whitening and dental implant Dallas expert. In addition, Dr. John M. Hucklebridge has years of experience providing Dallas Invisalign patients a clear alternative to traditional braces. To enhance patients' comfort, he also offers sedation dentistry.
Dr. John M. Hucklebridge is renowned throughout the greater Dallas area as a highly experienced, dedicated dentist. His reputation attracts numerous Dallas porcelain veneers, dental implants and Invisalign orthodontics patients every year. In addition, he has many years' experience helping tooth whitening Dallas patients realize their dreams of dazzling, bright smiles.
Dr. John M. Hucklebridge has earned a reputation as a leading cosmetic dentist and has been recognized by his peers and in D Magazine as one of Dallas' best cosmetic dentists. Dr. Hucklebridge has been a leading expert in the field of dentistry for over 33 years. He also has been one of North Texas areas top rated dental providers by 99.3% of certifiable patient reviews. At Plano Smile Studio, Dr. Hucklebridge is committed to providing comprehensive smile solutions through state-of-the-art technology and a highly trained team that delivers gentle, friendly, and customized dental care. Offering a wide variety of advanced procedures, Dr. Hucklebridge's expertise in creating beautiful smiles attracts both international and patients from throughout the United States, including many celebrities and professional athletes. Dr. Hucklebridge parlays his commitment to excellence and individualized treatment with aesthetic creativity and artful originality.
To hear more of what our patients have to say click here!
To read a review or schedule an appointment click here!
Dr. Hucklebridge and his Plano Smile Studio team are dedicated to Creating Smiles...Changing Lives ®.